Go Skateboarding Day 2010 celebrated on June 21, 2010, enjoyed amazing success and global turn-out in its 8th year. From more than 500 events worldwide and millions of skaters participating globally, to pro skater support, Go Skateboarding Day (GSD) continues to inspire and generate awareness.
KR3W riders Chad Muska and Lizard King joined thousands of skaters at the L.E.S Skatepark in New York for the KR3W event.
The Skatepark at Venice Beach, CA was packed and pro skaters Chris Haslam, Matt Mumford, Jake Duncombe, James Craig, Bill Wiess, and Terrel Robinson came out to show their support.
The Emerica skate team joined forces for the event Wild in the Streets, and the takeover was a complete success! Wild in the Streets took over in São Paulo, Madrid, Montreal, London, and Tampa.
Wild in the Streets was not the only international event, GSD events took place in Columbia, South Africa, China, Phillipeans, Afghanistan, Czech Republic, and Brazil.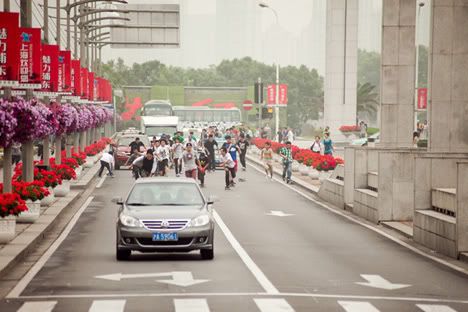 Shanghai, China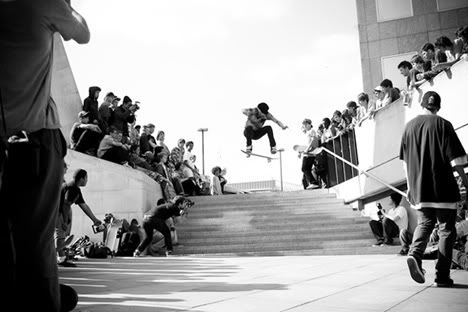 London, England

Skaters at Tum Yeto rode one of the world's largest skateboards to celebrate the day.
Charities that benefited from GSD included: Skateistan, Shana Foundation, JohnnyKicksCancer, Lee Matasi Foundation, Stoked Mentoring, Boys and Girls clubs, YMCA, A.skate Foundation, and Grind for Life to name a few as well as multiple skateparks across the nation.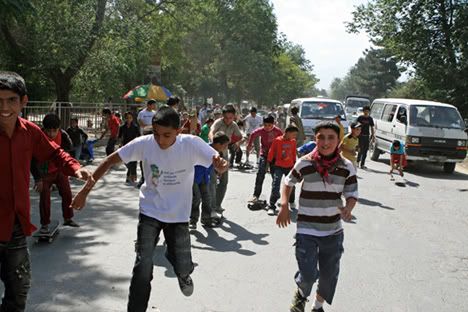 Kabul, Afghanistan
Go Skateboarding Day works to honor and unite participants in the spirit of skateboarding and Go Skateboarding Day 2010 brought thousands of skaters from all over the world together on a single day to celebrate the pure exhilaration and excitement of the sport.
Check out the video coverage!